Campbell River Crush Volleyball Club

The Campbell River Crush Volleyball Club is a non-profit organization developed to provide opportunities for adults and youth to take part in organized volleyball events in Campbell River. The club offers a variety of indoor and outdoor leagues, tournaments, development programs and clubs teams. Check out what we have to offer and come join the fun!
Important Notices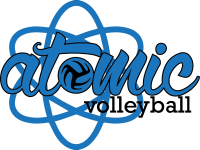 Winter 2018 Atomic Volleyball - Registration Now Open

The Atomic Volleyball programs are geared towards players ages 9 - 13 looking to develop and enhance their foundational volleyball skills in a fun, inclusive, learning-based environment. Beginners can look forward to basic skill instruction; while more advanced players will have an opportunity to focus on developing positive habits.
This program often fills up so register as soon as possible.
Days: Tuesday
Dates: Sep.18th - Dec. 4th
Sessions: 12 (60 minutes)
Location: Robron Centre
Address: 740 Robron Road
Grade 4/5: 3:45-4:45
Grade 6/7: 4:45-5:45
Cost: $110 (includes t-shirt)

PLAYER INFO

The players corner is a place for athletes to find resources to help them get involved in the sport, improve their performance, and seek elite volleyball opportunities.

PARENT INFO

 The parents corner is a place for parents, guardians and caregivers to find information regarding club policies, external funding, positive parent-athlete relationships, and much more.
COACHING INFO

The coaches corner is a place for coaches to find information regarding club policies and procedures, athlete development, and coaching development.
C